Dogwood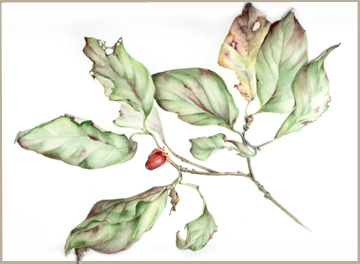 watercolor, approx 12" x 9"



Awarded the Prize for Excellence in Watercolor South Shore Art Center Festival Members' Show May 2002.
"I am impressed by the artist's mastery of the medium to render such exquisite, sharp detail with excellent, clean lines and minimal color."
Jean Player, Jurist; Program Director, Arts in Progress; Chairman, Somerville Arts Council.
Copyright ©2002 Linda Pierce, All Rights Reserved